Date and time: 30 August Sunday, 13:00 – 15:00
Place: Theater Expedition Metropolis, Ohlauer Strasse 41 10999 Berlin
Price: Pay as you can
Led by: Mela Cagla Aribal
Creative Fiction Writing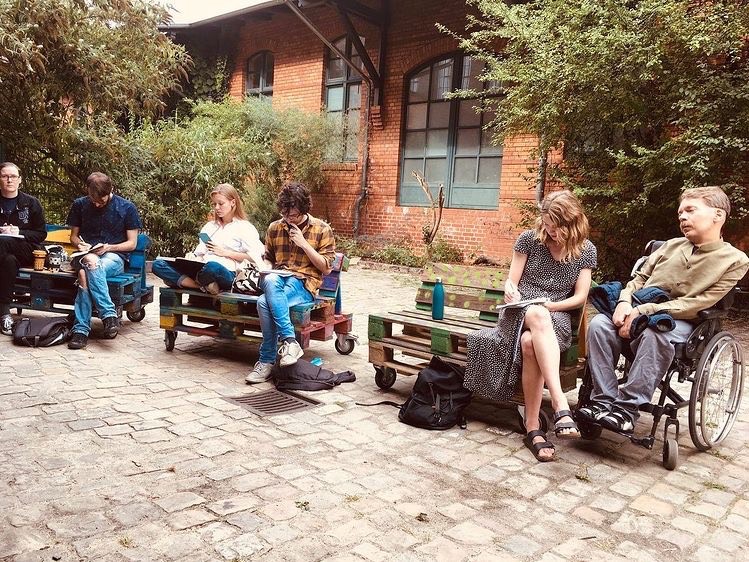 The main focus of this workshop is to kickstart the imagination and to ignite the fuel to extract the unseen from the seen. We will take a close look at the mechanism working behind creativity. Participants will leave with a variety of strategies they can employ to structure their fiction as well as a deeper understanding of the notions of originality and creativity. Suitable for anyone who takes pleasure in literature and for those who want to refresh their writing practises.
The workshop will take place in the courtyard of the theatre. Due to Covid-19 regulations, the attendee numbers will be limited. Once we reached 20 people we will close the registration. You can send us an email to be on the waiting list.
If you can not make it after you registered to the workshop please let us know so we can let others in.

* During the workshop we will be making a film and taking photos that will appear later on this website and in our social media platforms. Please let us know if you don't want to be in them.