Date and time : 3 November 2019, 14:00 – 17:00
Place : Theater Expedition Metropolis, Ohlauer Strasse 41 10999 Berlin
Price : Free
Led by: Seçil Honeywill
This is an open workshop for everybody. Anyone is welcome to attend.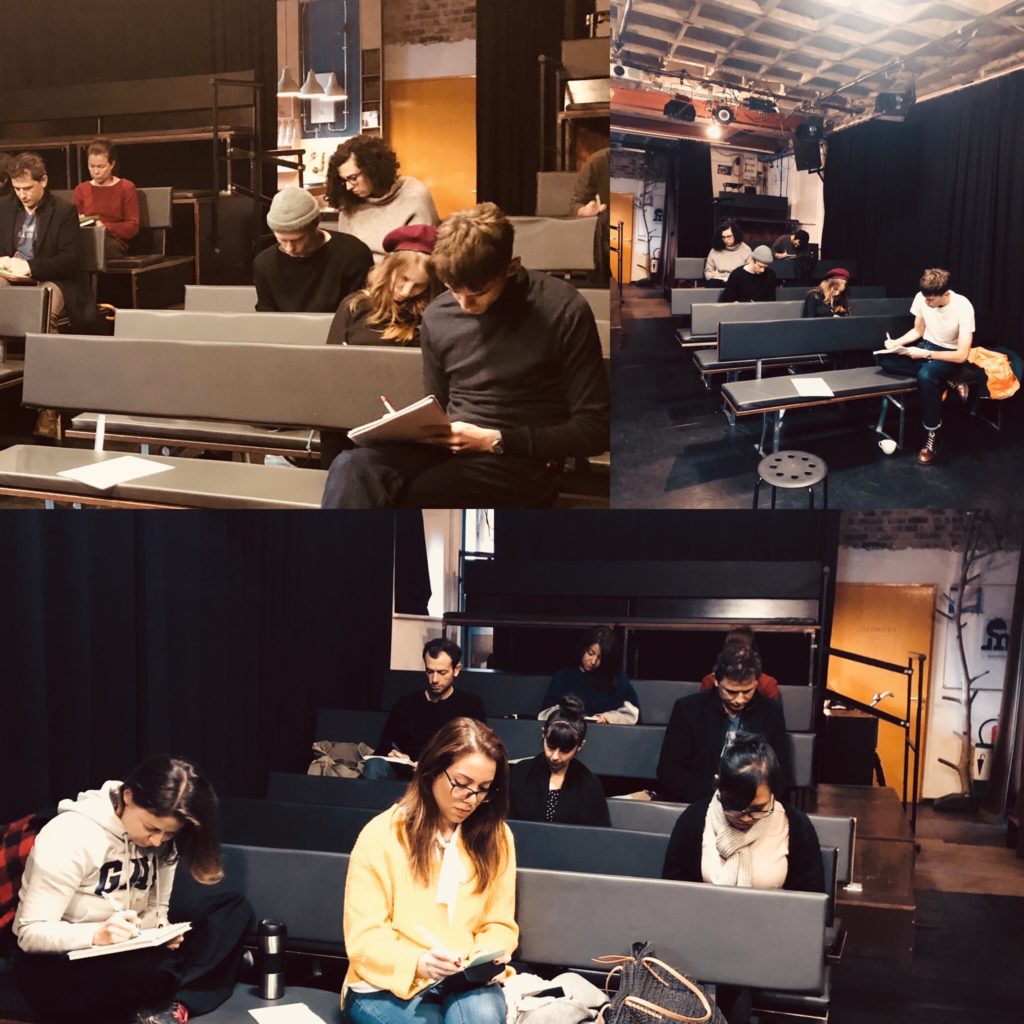 About
What makes great characters?
Without credible, exciting, living, breathing and empathetic characters drama simply doesn't work.
We will look at the strategies for exploring and developing characters in the early stages of writing your play and discuss ways to assess the potential of the characters to drive the narrative of the play.
Through the exercises we will work on how to find complex, vibrant and contrasting characters who are the backbone of your story and keep your audience engaged.
WriteNow is a playwriting community in Berlin. The aim of this project is to create awareness on current affairs, explore politics and create a discussion by using theatre as a medium. WriteNow Berlin wants to create a space to support new writers who are interested in asking brave questions and willing to understand things from other people's perspective in order to tackle inequality, injustice and discrimination.