Date and time : 1 December 2019, 14:00 – 17:00
Place : Theater Expedition Metropolis, Ohlauer Strasse 41 10999 Berlin
Price : Free
Led by: Seçil Honeywill
This is an open workshop for everybody. Anyone is welcome to attend.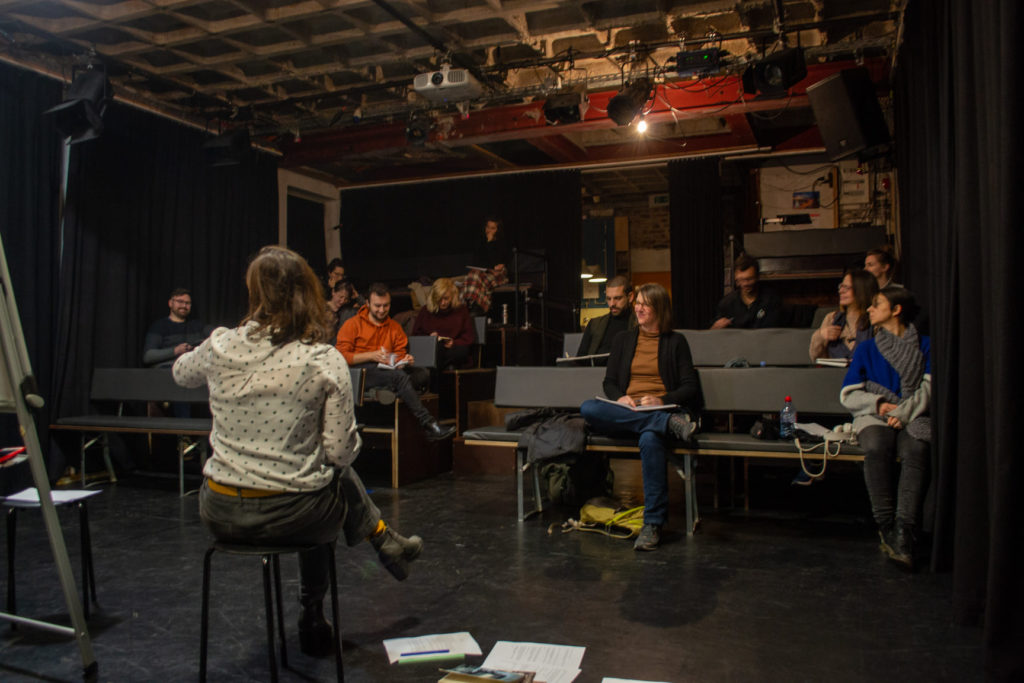 About
In this workshop we will focus on dialogue.
Good dialogue doesn't resemble conversation. It presents the illusion of conversation, serves to the demands of characterisation and structure. Every line of dialogue is a strategy for the character to get what they want. Every choice a character makes tells us something about them. Grammar, vocabulary, syntax, rhythm, sentence length, jargon or slang when combined in a particular way allows us to understand who the character is.
We will look at the ways and techniques on how to make sure the exposition in your dialogue matches the objective and the desire line of the character.