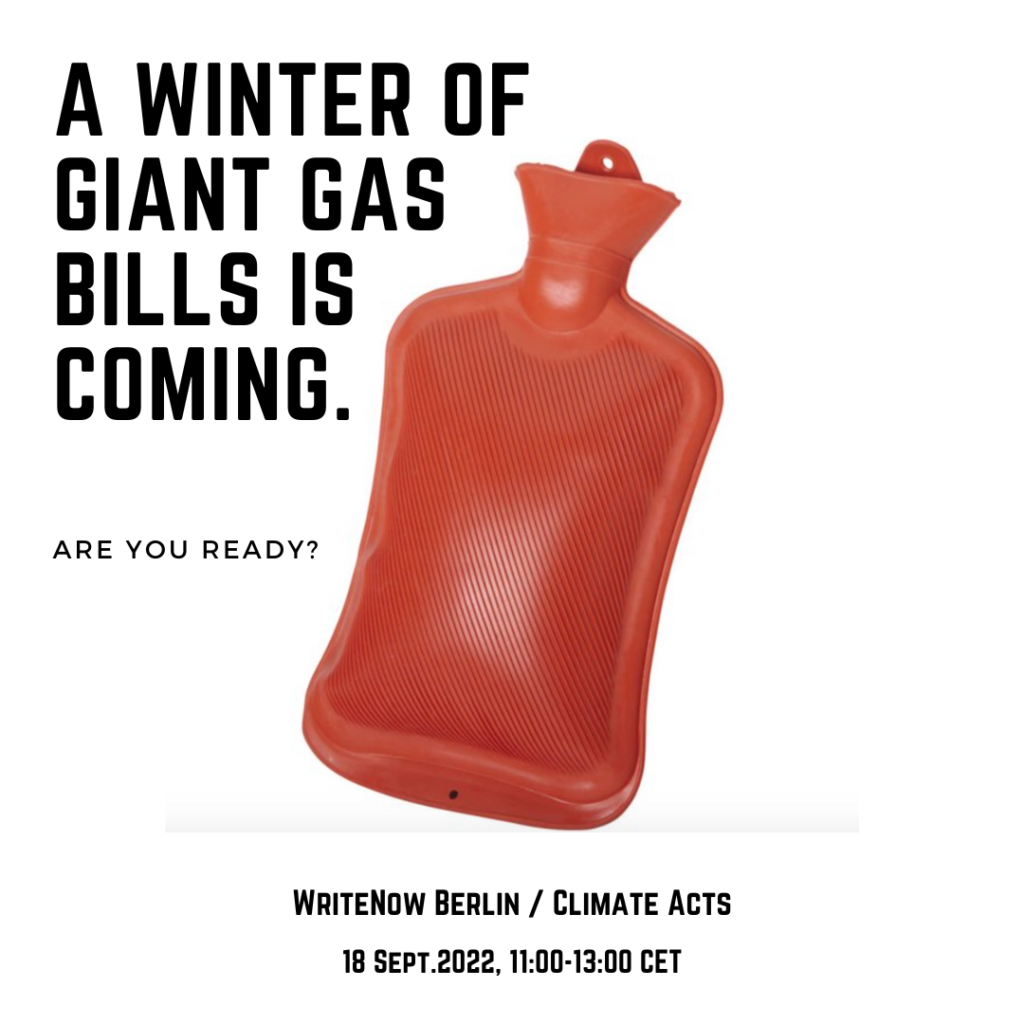 What can you do to reduce your gas bill?
Wear thicker jumpers? Buy a good pair of merino wool socks? Or how about a cashmere beanie? Hot water bottle? Snuggle up in bed all day? Preferably with a cat? Why not dress like a cabbage? Only turn the heating on when it's necessary. Or maybe you shouldn't turn it on at all.
Green policies and taxes do not increase energy bills. It's increasing because the global price of fossil fuels has boomed. And it will have an impact on everyone. Because all of our problems are interconnected. There is, however, some good news. The solutions are as well.
In our next workshop, we will be writing about energy bills. Sign up for the workshop on our website if you haven't already.