We presented three of the plays developed in our workshops at the Kreuzberger HoffestSpiele last September in Theatre Expedition Metropolis. We read these plays months before the festival and talked with the writers for feedback. The playwright needs to hear the text they've written and see how people react to it so they can make the necessary changes.
Semi-stage these plays at the HoffFestSpiele was a completely different experience than doing it between us on a Zoom screen. We wanted to know how the playwrights felt and learn more about their creative process.
Alice Rugai
How was it for you to hear your words spoken in front of an audience?
I was shivering. It was not the first time because I directed my own play in Italy. But this was the first time I was not involved in directing nor dramaturgy so it was a bit more exciting/terrifying. I loved that and I am grateful for the experience.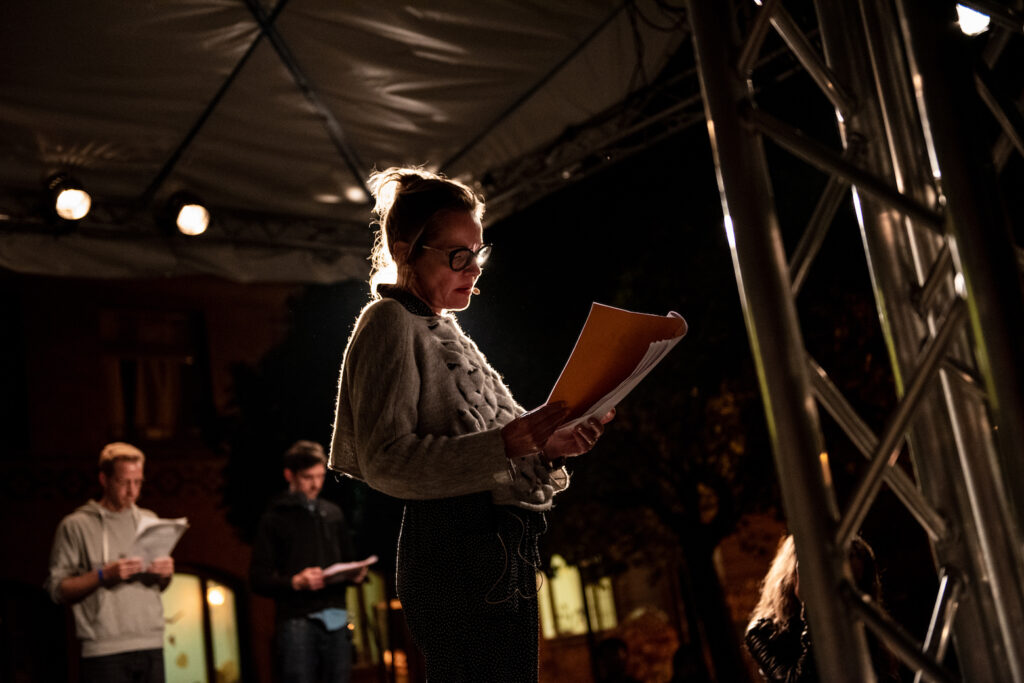 How did you start writing?
I was a kid in elementary school. I started with a personal diary (still doing it!) and I was encouraged by teachers when they read my first poem. It is a necessity now, like eating, but I am much more often inspired than hungry.
How about " My body was not meant as a prison"? Why "My body was not meant as a prison"?
On one hand, it is a comment on the role of control in female bodies, on the other hand, it is a political play denouncing medical abuse in Italy. I was reading abortion stories during the pandemic and I was shocked by the absence of empathy and the violation of human rights. But the play goes deeper, it is not only a critique of anti-choice movements, it is the story of a female body, a quite common one and for this reason tragic.
What is your writing process like?
I like working with keywords, or poetic words. I wrote a summary of words I needed to touch with my writings. Then it came to the poem, a sort of slam poetry scream, and from that, the play originated itself. I added a character, a story and I tried to contradict myself. Contradiction and ambiguity are the best to write conflicts properly. But I don't always have the same writing process.
How did being part of WriteNow Berlin affected your writing?
I enjoy support from the community, I like the fact that we are constantly learning and sharing within the community. I don't like competitions, I have to take part to show my writings but I am not a big fan of it. Writing communities can change the world. Being part of Write Now Berlin also made it possible for me to respect my identity as a writer and as a migrant person at the same time.
Are you working on a new play at the moment?
Of course, unfortunately, I am addicted. This time it is a bit different though. I am trying to work with the "Theatre of the Oppressed" technique first and the writing process is gonna be shared by different members of the group and will come only after improvised rehearsals. The theme is solidarity with and within the migrant community. I had written a play about it too but I wanted to try a more political approach to the writing process itself.
Any tips for people starting to write?
Don't do it, you will die poor. Do it and don't underestimate the (political) power of your words. Do it on paper so you won't be blind in your 30s. I'm sorry. Find a good therapist.